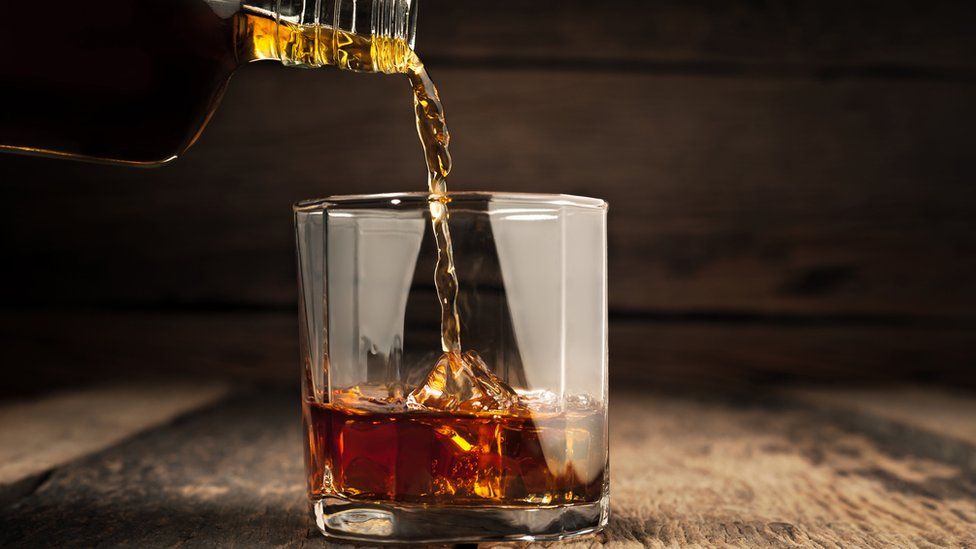 There has been a 27% rise in people dying while in treatment for drug and alcohol addiction during the pandemic, an official report shows.
Changes to support and reduced access to healthcare during lockdowns are likely to have been factors, it says.
Between April 2020 and March 2021, 3,726 people died while in contact with drug and alcohol services – up from 2,929 the year before.
A treatment provider said care for addicts could not be put on hold.
The figures, published by the Office for Health Improvement and Disparities, for England, show a small 2% rise in the overall numbers of adults receiving help for drug and alcohol problems from 2020 to 2021.
Out of more than a quarter of a million people affected, more than half were in treatment for problems with opiates – medicines to treat pain – and a quarter with alcohol problems.
Deaths among those in treatment for alcohol addiction rose by 44% to 1,064 and for opiate addiction by 20% to 2,418.
UKAT, a group providing residential detox treatment, said a "concerning" number of services closed their doors to addicts during the pandemic.
"But drug and alcohol treatment is critical care intervention and cannot be simply put on pause," said Nuno Albuquerque, head of treatment for the group.
"It cannot be a coincidence that more people have subsequently lost their lives when they were in fact trying to save it."
The report explains that, like other areas, drug and alcohol treatment services were affected by the need to protect their staff and service users in the pandemic, with most restricting face-to-face contact.
It adds that most patients taking opioid substitutes who were supervised before the pandemic, were given doses to take at home after March 2020.
And fewer people were able to access in-patient detox treatment, as well as testing and treatment for liver disease.
"It's likely that a number of factors will have contributed to the increase in the number of service users who died while in treatment during 2020 to 2021," the report says.
Prof Sir Ian Gilmore, chair of the Alcohol Health Alliance UK, said many providers had reported a huge increase in alcohol referrals to their services after the first national lockdown.
"Despite a rising demand, only 10 local authorities have been able to increase their spending on drug and alcohol treatment services in real terms since 2016," he said.
"Many treatment providers are therefore not able to treat and care for the huge numbers of people who are drinking at high risk following the pandemic."
With high-risk drinking up by 64% in people from lower socio-economic groups during the pandemic, he said the government "must now make sure that there is funding in place to support everyone who requires help".
Related Internet Links
The BBC is not responsible for the content of external sites.