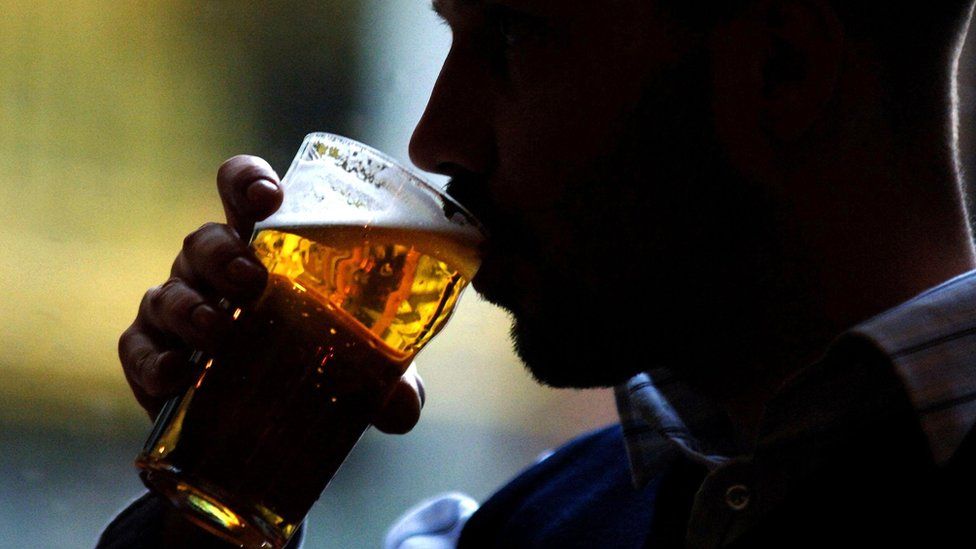 MPs are concerned that the government is not taking alcohol harm seriously enough following an increase in deaths.
In 2021 there was the highest number of alcohol deaths on record and alcohol is linked to 42% of violent crime.
A government spokesperson said they are funding specialist alcohol care teams in one in four hospitals.
The PAC says it is "surprised and disappointed" that the government is not taking a more proportionate and serious approach to addressing the problem.
It says there is no up to date research on the cost of alcohol harm for the NHS and wider society, which was estimated in 2012 to be £21bn.
The Department for Health and Social Care (DHSC) says alcohol and drug treatment services are jointly commissioned in England.
An estimated 10 million people in England regularly exceed the Chief Medical Officers' low-risk drinking guidelines, including 1.7 million who are higher risk.
Around 600,000 people in England are dependent on alcohol, 82% of which are not in treatment despite success rates of around 60%.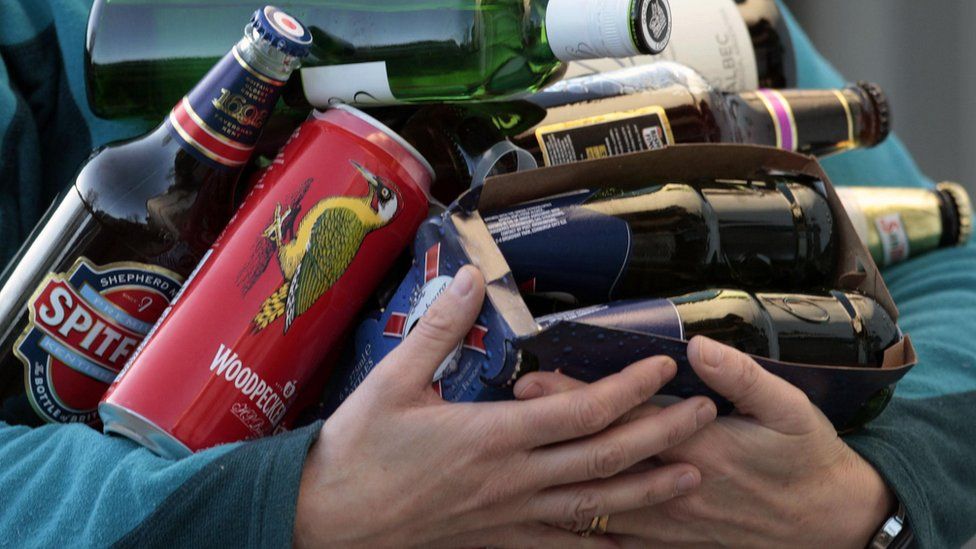 Labour MP Dame Meg Hillier, who chairs the PAC, said: "What more does [the department for health] need to see to act decisively on this most harmful intoxicant?
"In doing so it must give local authorities the certainty and stability over funding to maintain and improve the treatment programmes that are proven to work, and stop dithering over the evidence on industry reforms."
The committee is calling on the DHSC to act on the best available evidence on preventative measures around price, availability, and marketing of alcohol.
Susan Laurie, 56, who is a member of the campaign group Alcohol Change, said: "As someone who very nearly lost their life to alcohol I very much welcome the new report from the PAC into alcohol treatment services.
"The stigma that still exists around alcohol issues creates a fear and reluctance to seek help earlier, and the acknowledgment in the report that addressing this issue could make services more accessible and encourage more people into treatment sooner is heartening."
The government has invested £27m to establish specialist Alcohol Care Teams in the 25% of hospitals in England with the highest rates of alcohol-mortality and deprivation. This is estimated to prevent 50,000 admissions over five years.
Beyond treatment, the government is attempting to reduce consumption, with new tax rates based on alcohol content coming into force in August.
The PAC report and the issue of alcohol related harm has caught the interest of multiple alcohol support organisations who are calling for change.
Karen Tyrell, chief executive Drinkaware, said: "It is particularly unacceptable that in one of the richest countries in the world, the rate of alcohol related deaths is four times higher among men and three times higher among women in the poorest areas compared to the most affluent."
The PAC said it was encouraged that the numbers of people in treatment for problems with alcohol have started to increase.
But they added that the government should address "funding uncertainty for local authorities, barriers to accessing treatment, local variations in outcomes, and severe and worsening workforce shortages".
Robin Pollard, head of policy at We Are With You, which offers support to people with drug and alcohol issues, said: "Evidence shows that for every £1 spent on alcohol treatment, there is a social return of £3.
"It's clear we need to get better at alcohol treatment and greater certainty from government around the long-term funding for drug and alcohol treatment services alongside a new national alcohol strategy would support this."
For support with substance misuse, contact your GP or visit BBC Action Line.