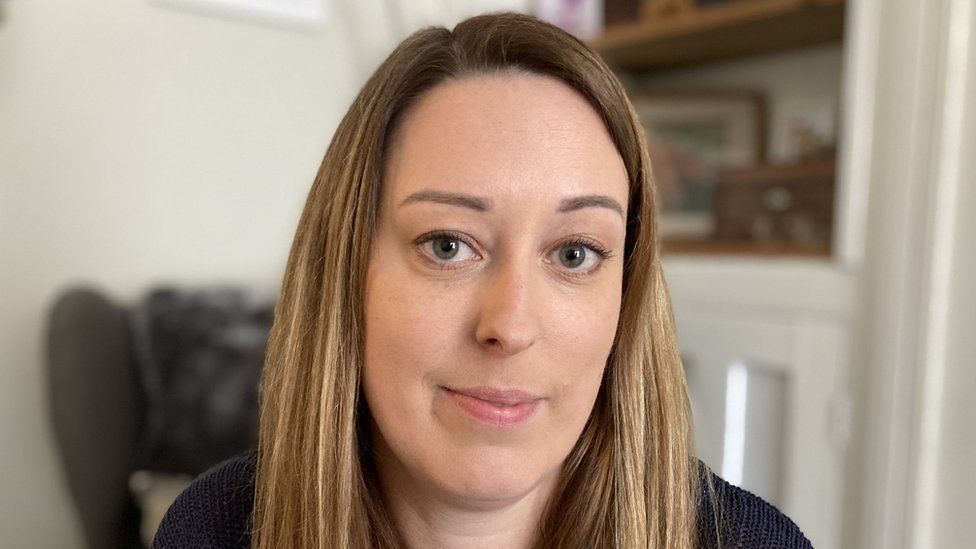 A woman who has spent £30,000 trying for a baby has said fertility treatment changes would be a "backwards step."
Proposed plans in Wales would see women over 40 no longer able to access IVF treatment on the NHS, nor single people such as Lucy Mills, from Brecon, Powys.
But more heterosexual couples with a woman under 40 could get access.
The Welsh Health Specialised Services Committee (WHSSC), which commissions specialist NHS services, said it was normal to review policies.
Ms Mills, 38, has been trying to have a baby for the past 18 months, deciding to go it alone after she split up from her long term partner in 2020.
She has lost three pregnancies after several rounds of private IUI treatment, a form of artificial insemination, and is now eligible for IVF on the NHS.
But because she is single, she would not be able to receive the treatment under the new plans.
"Becoming a parent on your own is much more common these days, so it's a huge backwards step," she said.
"I do feel like it's a form of discrimination. It's not a lifestyle choice for me, I haven't chosen to be in this situation but I do really want to become a mother.
"It has been very stressful, very emotional, very difficult.
"I have spent about £30,000 at this point, so that's all of my savings for a house deposit plus I have had to put some of it on credit cards."
Ms Mills fears the changes could see her and others pushed further into debt to try and fund their dream of having a baby, saying " it shouldn't be like that".
As part of the proposed plans, eligible couples must have been together for two years and have an infertility diagnosis.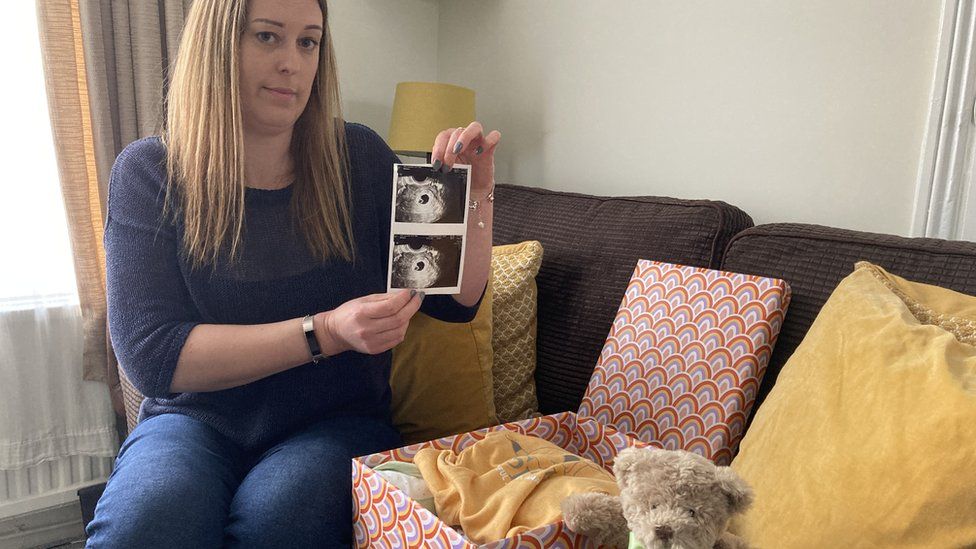 The mandatory 12-month wait before IVF treatment can begin would be dropped and the body mass index range for those accessing treatment would increase to 18-35 from 19-30.
Same sex couples would still be eligible after 12 cycles of IUI treatment, up from six, but the one cycle for women over 40 would be scrapped.
IUI treatment is not funded by WHSSC but decided by individual health boards, so there may be regional differences in whether people need to privately fund or gain NHS access.
Access to fertility treatment differs across the UK, with Scotland offering three IVF cycles to couples, Wales offering two, while decisions are made at a local level in England.
Emma Rees, Fertility Network UK's Wales coordinator, said she was "angered and aghast" at the proposals.
"We urge fertility patients to make your voices heard and let the WHSSC know how you feel about these suggested dramatic cuts to NHS fertility treatment in Wales."
Prof Iolo Doull for the WHSCC said: "We can reassure our patients, public and stakeholders that it is a normal part of our work to regularly review policies, ensuring that they reflect the most up-to-date clinical evidence and needs of the wider NHS in Wales to continually improve clinical services and outcomes for patients."
He said Fertility Network UK was part of the stakeholder group being consulted.
The Welsh government said: "All clinicians should support families of any composition with fertility issues and may refer them into specialist services where appropriate.
"Welsh Health Specialist Services review clinical commissioning advice regularly and advise on the basis of clinical effectiveness. We encourage the public to respond to the consultation."