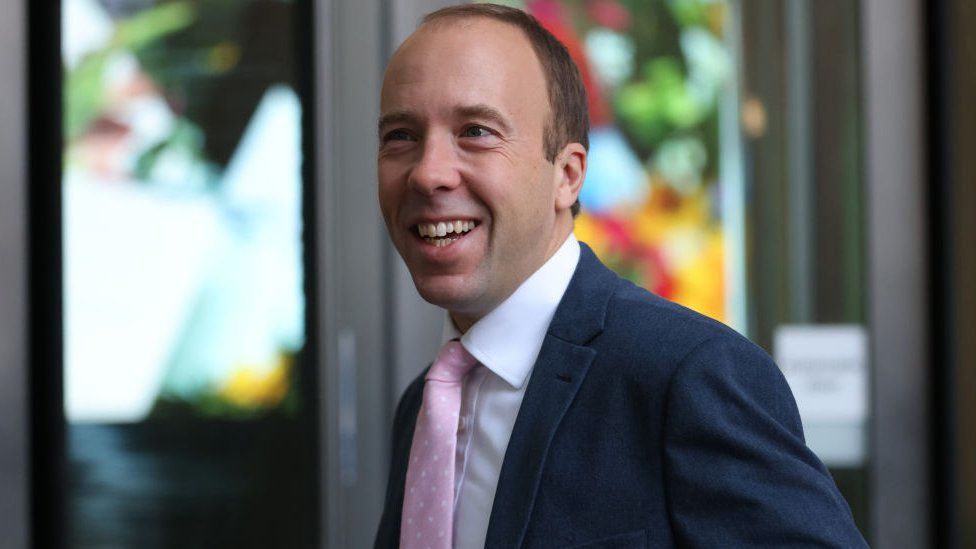 Matt Hancock has defended his decision to appear on I'm A Celebrity… Get Me Out Of Here! – saying the TV show is a "powerful tool" to reach young people.
Writing in the Sun, the former health secretary said politicians must "go where the people are".
"I haven't lost my marbles or had one too many pina coladas," he wrote.
Mr Hancock – who has arrived in Brisbane ahead of the show's launch on Sunday – has faced a backlash over his reality TV ambitions.
One Tory colleague, MP Tim Loughton, described him as a "absolute prat" and he has faced calls from opposition critics to give up his £84,144 a year MP's salary while he is in the Australian jungle.
In a statement, his local West Suffolk Conservative Association said it was "disappointed" and accused Mr Hancock of a "serious error of judgement".
"MPs should be working hard for their constituents, particularly when we have a cost of living crisis and people are facing hardship," the group added.
Mr Hancock has said he will donate some of his fee for the programme – which he will have to declare in the Register of Members' Interests – to charity.
The West Suffolk MP was suspended as a Conservative MP after announcing he was off to Australia to take part in Bushtucker trials but will continue to be paid as an independent MP.
He is also due to appear in the Channel 4 show SAS: Who Dares Wins, where celebrities take part in military training.
Prime Minister Rishi Sunak – who appeared to snub Mr Hancock when he was crowned Tory leader last week – seems to have taken a dim view of his colleague's latest career move.
The prime minister's official spokesman said he believes "MPs should be working hard for their constituents, whether that is in the House or in their constituency".
But Mr Hancock has rejected the criticisms, writing that it is the job of politicians to engage with people.
"Rather than looking down on reality TV, we should see it for what it is — a powerful tool to get our message heard by younger generations. In fact, I think it's patronising to hear some say reality TV is beneath a politician.
"It's as clear as day that politicians like me must go to where the people are — particularly those who are politically disengaged. We must wake up and embrace popular culture."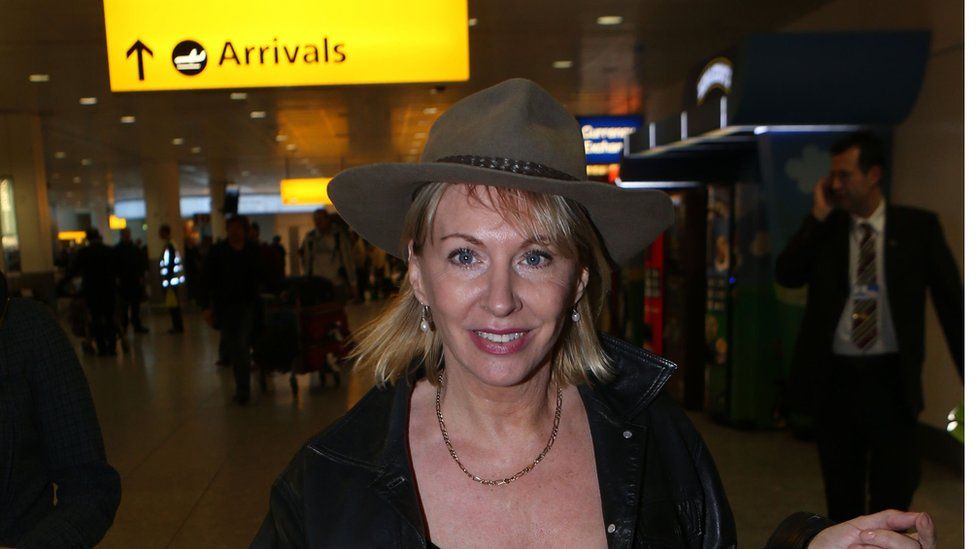 MPs are allowed to do paid work beyond their role as an elected representative, and some earn significant amounts for consultancy and legal work.
Participating in reality TV is not unheard of as a sideline and Mr Hancock is not the first politician to enter the I'm a Celebrity jungle.
He follows in the footsteps of former Culture Secretary Nadine Dorries and ex-Scottish Labour leader Kezia Dugdale.
But critics have attacked the MP over his impending three-week absence from Parliament, at a time when energy costs are spiralling, the government is facing a budgetary "black hole" and the war in Ukraine rages on.
Mr Hancock said he had turned down two offers from reality TV producers in the summer "because of the instability government was facing at the time".
But he said with Mr Sunak now in post as prime minister, the political climate was "stable" enough to allow him to take up the opportunity – and he said he has agreed with the show's producers he can be reached at any point on any urgent constituency matters.
Mr Hancock previously served as health secretary, where he was responsible for managing the UK's response to Covid.
He was forced to quit the role after he was caught breaching social distancing guidance by kissing a colleague he was having an affair with in his office.
The former cabinet minister said he doesn't expect to serve in government again, but hopes to use his time in the jungle to raise awareness about dyslexia – which he has himself.
But the campaign group Covid-19 Bereaved Families for Justice called Mr Hancock's decision "sickening", and urged ITV to remove him from the programme.
The group tweeted: "Matt Hancock isn't a 'celebrity', he's the former health secretary who oversaw the UK having one of the highest death tolls in the world from Covid-19 whilst breaking his own lockdown rules."
Andy Drummond, deputy chairman of the West Suffolk Conservative Association, said he was looking forward to seeing Mr Hancock "eating a kangaroo's penis".
"You can quote me on that," Mr Drummond added.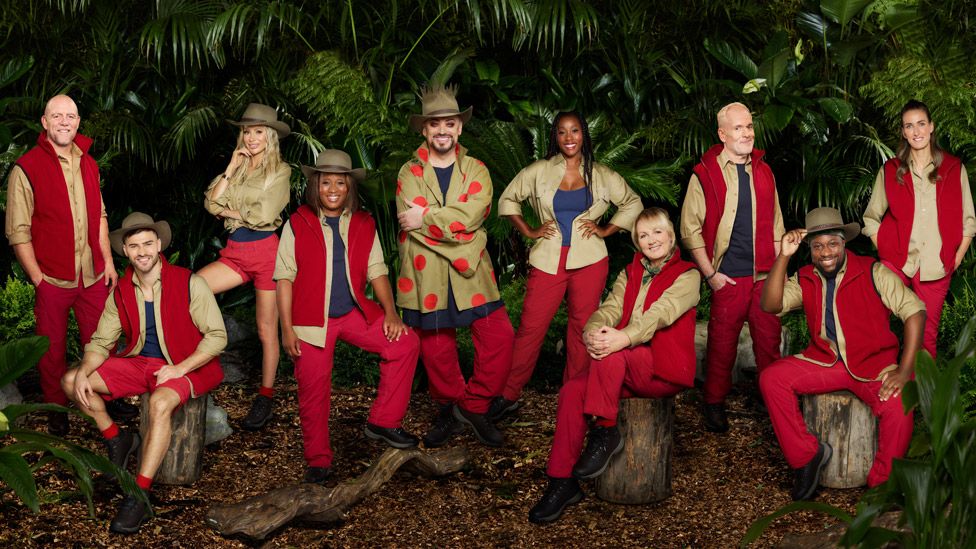 The Liberal Democrats have called on the MP to resign and trigger a by-election in his constituency.
The party's deputy leader Daisy Cooper accused him of "abandoning his constituents… in any normal workplace he'd be sacked".
Mr Hancock could also be in trouble with Acoba – the body that advises ex-ministers on what jobs they can take on.
As an ex-minister he is required to seek advice from the anti-corruption watchdog on appointments or employment he wants to take up within two years of leaving office.
Mr Hancock did not give the body prior notice of his appearance on I'm a Celebrity and Acoba chairman, Conservative peer Lord Pickles, has written to him asking for an explanation.
If Lord Pickles decides Mr Hancock has failed to comply with the rules he could face a range of sanctions under the ministerial code.