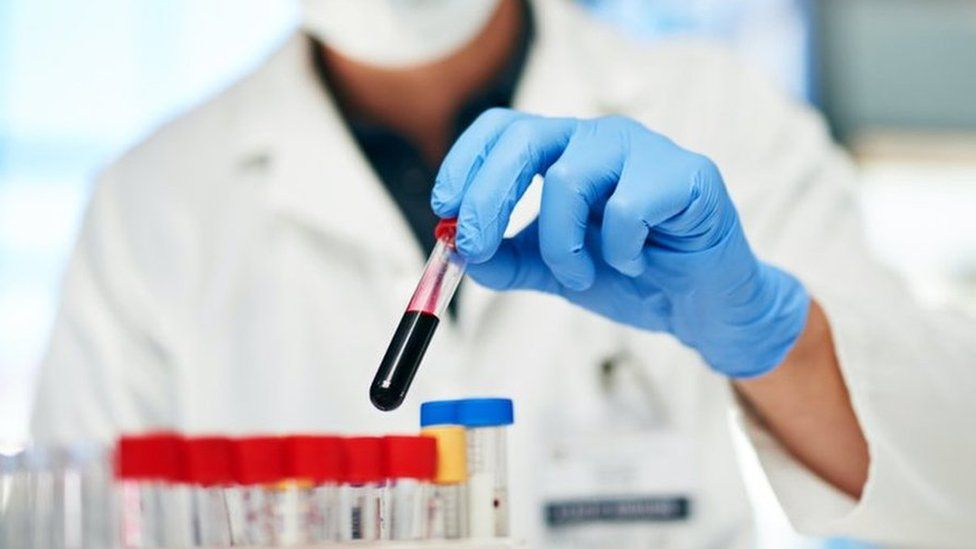 GPs are having to make difficult choices about which patients get blood tests because of the ongoing shortage of test tubes, doctors are warning.
The vials used for blood tests are currently in short supply – and the NHS in England and Wales is temporarily stopping all non-urgent testing.
Doctors say they are in a "perilous" situation and want more clarity about how long the shortage will last.
The government says it is working flat out with the supplier.
There are currently global shortages of blood tube products and company Becton Dickinson – which makes vials for the health service – is among those facing serious supply chain issues.
Becton Dickinson said it had seen record demand for its blood collection tubes in recent months, partly driven by the need for tests for Covid patients. It also said it was facing issues transporting the tubes, for example, challenges at the UK border.
Because of the shortage, the NHS in England and Wales has told surgeries and hospitals to temporarily stop some blood testing – with patients told they will only be able to get tests if they are urgent.
The tests put on hold include those for fertility, allergies and pre-diabetes – and the shortage will likely worsen over the next few weeks and last until mid-September, NHS England said.
One woman, Alison Webb, told the BBC earlier this week that she cannot have her yearly thyroid and cholesterol checked due to the shortages – and her tests are already overdue by four months.
"Now I've been told to ring again in a month's time. Terrible," she said.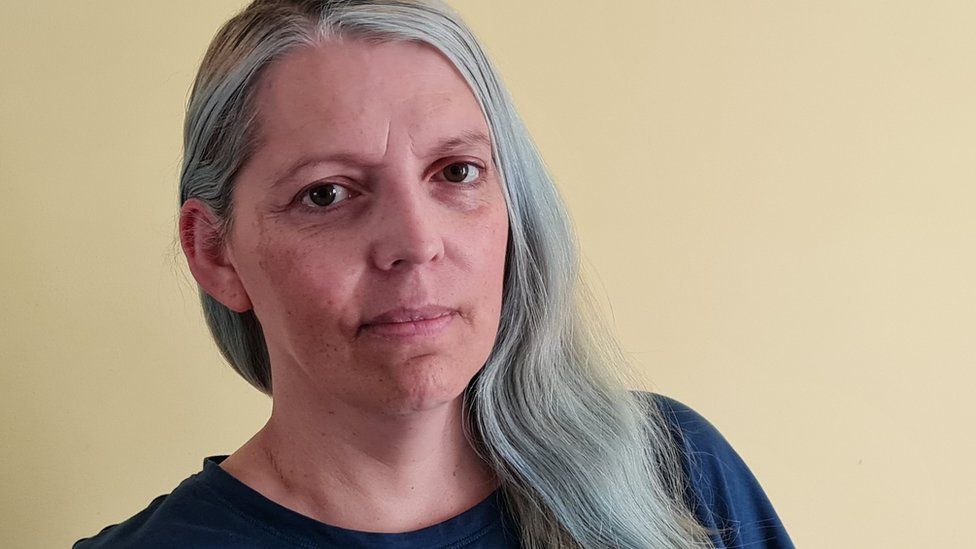 But doctors have said the guidance issued to them is vague, and it is not always easy to decide what tests are essential.
"No doctor knowingly undertakes unnecessary blood tests and to now have to ration all those we are doing, as well as cancel hundreds more, goes against everything we stand for as clinicians," said Dr David Wrigley from the British Medical Association, which represents doctors.
"This crisis has put doctors and their patients in a terrible, unenviable position," he said.
"However, if we don't try to follow the NHS guidance, it's clear we will get to the point where even the most clinically urgent of blood tests may not be able to be done as we simply won't have the tubes for the blood to go into.
"We are at a very perilous point and it's surprising that NHS England hasn't declared a critical incident given the very strong possibility that NHS organisations may temporarily lose the ability to provide lifesaving diagnostic testing."
He said the NHS needed to provide more information and many GP practices will now have to spend hours working out which tests can be cut – which takes time away from patient care.
Another GP, Dr Farah Jameel in north London, said: "There will be some patients who absolutely must have blood tests, and I have got to make that decision and seek understanding from patients who perhaps could wait a bit longer.
"The lack of clarity in terms of how long this might go on for, what small numbers we're dealing with in terms of the tubes available, how quickly we're going to go short – all of that's unknown."
Becton Dickinson said the supply disruption was also affecting other companies. It said it took its responsibility to provide consistent supply "very seriously" and that it was taking steps to boost supply and divert products from other regions to help the UK.
A company spokesman said: "In addition to increased demand, we are seeing continued transportation challenges that have affected all industries, including port and transport capacity, air freight capacity and UK border challenges.
"Suppliers are also challenged to meet increased demand for raw materials and components."
On Thursday, the NHS warned supply was "forecasted to become even more constrained over the coming weeks".
"While it is anticipated that the position will improve from the middle of September, overall supply is likely to remain challenging for a significant period," it said in a letter to doctors.
Alternative products are being sought, it said.
A Department of Health and Social Care spokesperson said patient safety was a "top priority" and it was working closely with the NHS and devolved administrations to minimise any impact on patient care.
"The health and care system continues to work flat out with the supplier and stakeholders to put mitigations in place, and restore normal supply, and there continues to be stock in place."