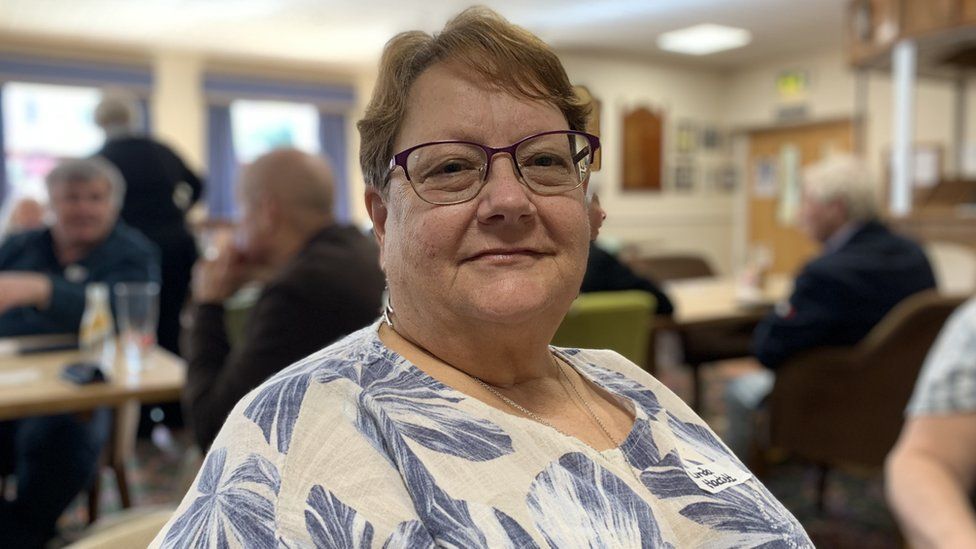 Several patients awaiting treatment on the Welsh NHS have turned to surgery abroad as waiting lists hit record levels again.
One woman who waited for four-and-a-half years for a hip replacement said she spent several years' holiday money to get it done in Lithuania.
Waiting lists hit a record of almost 750,000 in July prompting surgeons to demand "urgent action".
The Welsh government said waits of more than two years were improving.
Health Minister Eluned Morgan said there were "signs of hope" that a target for no-one to wait more than a year for their first outpatient appointment could be hit by the end of 2022.
But the Conservatives accused Labour ministers of having "little strategy" to tackle "extraordinary waits", while Plaid Cymru called for action "to increase capacity and improve patient flow".
Linda Hackett, 66, from Haverfordwest, Pembrokeshire, said her wait for a new hip left her unable to "walk anywhere".
"Just the thought of going out just too much effort. It was painful to sit, painful to walk. It was painful to stand.
"I just didn't know what to do with myself," she said.
"We've had to say it's our holiday money for several years," Linda said, after getting the hip replacement just two weeks after booking.
She said she was recovering well, adding "the worst part was getting to Luton and back [for the flight]".
She said she believed the NHS in Wales could save money "in the long run" if it funded private treatment abroad.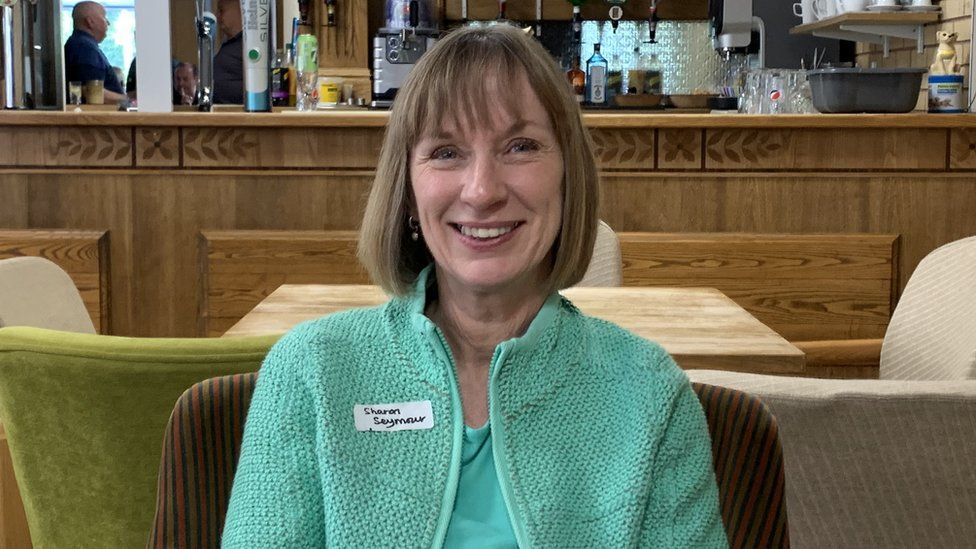 Sharon Seymour, 62, from Monmouthshire, also went to Lithuania after being told she faced a "two years plus" wait for a hip replacement.
The council worker said she also found out about Lithuania from other patients in Wales and had her surgery in July.
She said the fact that people were taking matters into their own hands suggested the health system in Wales was not working.
"[The NHS] does need a huge cash injection… a rethink completely now," she said. "The sadder point is the people who have the ability to pay will get it.
"The inequality between those who can't and that [can is] a sad state of affairs," she added. "It's only through luck that we've managed to find the funds to go to Lithuania.
"For most people, it isn't an option and that's horrible."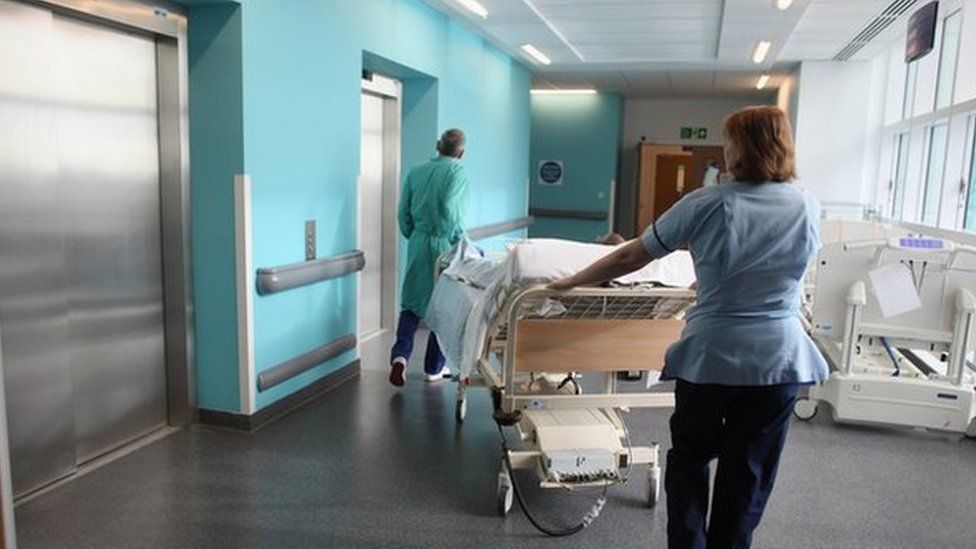 The latest monthly figures showed more than 743,000 treatments were waiting to be completed in July, up for the 27th month in a row.
Waits of more than a year also rose to more than 181,000, also the highest on record.
Treatment waiting lists in Wales were 60% higher in July than in February 2020, before the Covid-19 pandemic.
Prof Jon Barry, Wales director of the Royal College of Surgeons said: "A new approach is needed to tackle the enormous NHS waiting list that has built up in Wales".
The professional body urged the Welsh government to establish regional surgical hubs operating across health board boundaries.
"This will help to ensure planned operations continue all year round," Prof Barry said, "by separating planned care from urgent and emergency care."
He added it was "heartbreaking" to see waiting lists continuing to grow in spite of efforts by NHS staff.
"Patients cannot be left waiting in limbo for months on end, with their lives on hold, while they wait for a hip or knee replacement," he added.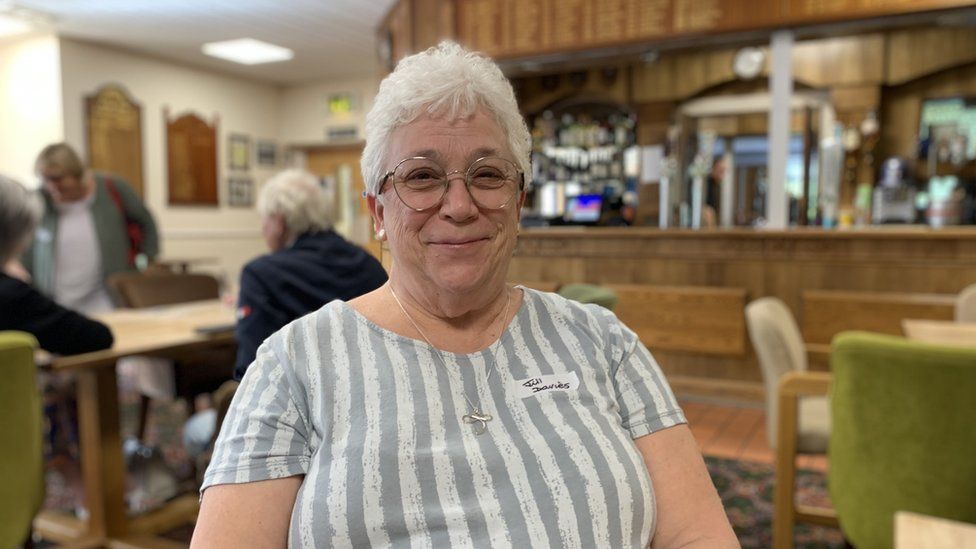 Are long waiting lists making patients go private?
There were 69,000 self-funded treatments in the UK in the final three months of last year – a 39% rise from the same period before the pandemic.
Many are opting to travel abroad, attracted by the promise of UK standards of treatment at a lower price.
Eira Greenslade, 72, from Birchgrove, Swansea, was told the wait for a badly needed "bone on bone" knee replacement would be three years in Wales.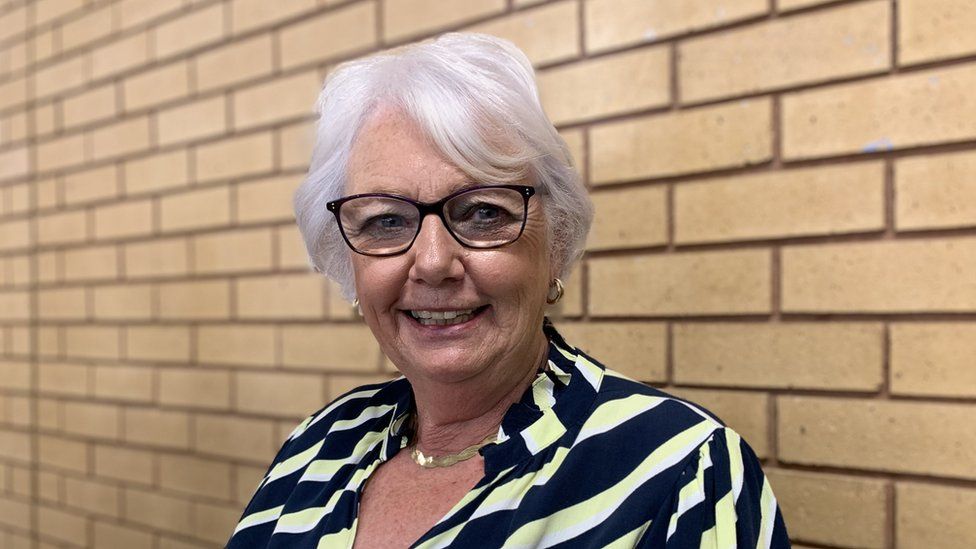 The former NHS catering manager said she was "fit as flea" before injuring herself in a fall.
"I said to my husband, 'I think I'd like to go abroad'," she recalled. "I don't want to wait like this. My quality of life, I could hardly walk anywhere. And after being fit it's hard."
She got her knee replacement in Lithuania less than a month before the first Covid lockdown.
Last year she had a letter from her local health board asking if she still wanted the operation.
"Goodness only knows where I'd be [without the surgery in Lithuania]," she said. "I wouldn't be walking. I think I'd be like the others… probably in a wheelchair."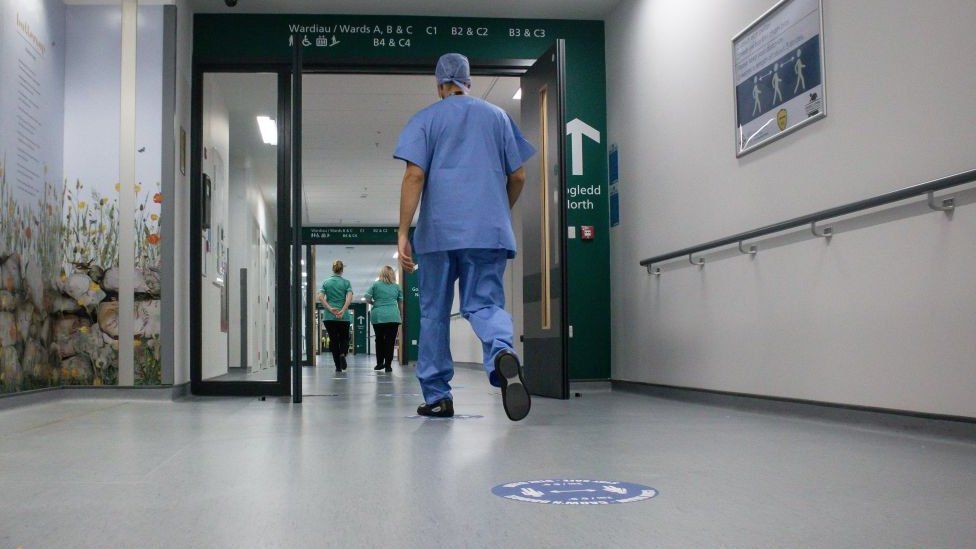 The Welsh government said the latest figures showed the longest waits for treatments – more than two years – fell for the fourth consecutive month.
But more than 60,000 treatments were still incomplete at two years or longer.
"We continue to see improvements and a high number of people receiving treatment, with over 358,000 consultations taking place in the latest month," a government spokesperson said.
Welsh ministers have set several targets to try to deal with the growing backlog.
These include eliminating waits of more than two years in most specialities by March 2023 and waits of more than one year by the spring of 2025.
The Welsh government's goal for the end of this year is that no one should wait more than a year for their first outpatient appointment.
Ms Morgan said if numbers waiting for outpatients appointments could be cut "a lot of our problems disappear".
"That's where the greatest number of people waiting are and a lot of them won't need to go on then to have further interventions," she said.
But the figures for July show how difficult that will be to meet, with more than 101,000 patients having waited more than a year for a first appointment in July.
Ms Morgan added "we are facing some pretty strong headwinds" including the cost of living crisis.
The party's health spokesman Russell George said "patients and NHS staff in Wales deserve a healthcare system at least as good as elsewhere in the UK", accusing Labour ministers of having "little strategy" to tackle "these extraordinary waits".
The Welsh government should "get a grip on the NHS and stop breaking all the wrong records", he added.
Plaid Cymru's Rhun ap Iorwerth called for action "to increase capacity and improve patient flow", but said Labour ministers must "ensure that things are sustainable for the long term".
"That has to include a dramatic change in attitudes – and government funding – towards preventative health measures.
"We need a prevention revolution to help release the pressure on our NHS."