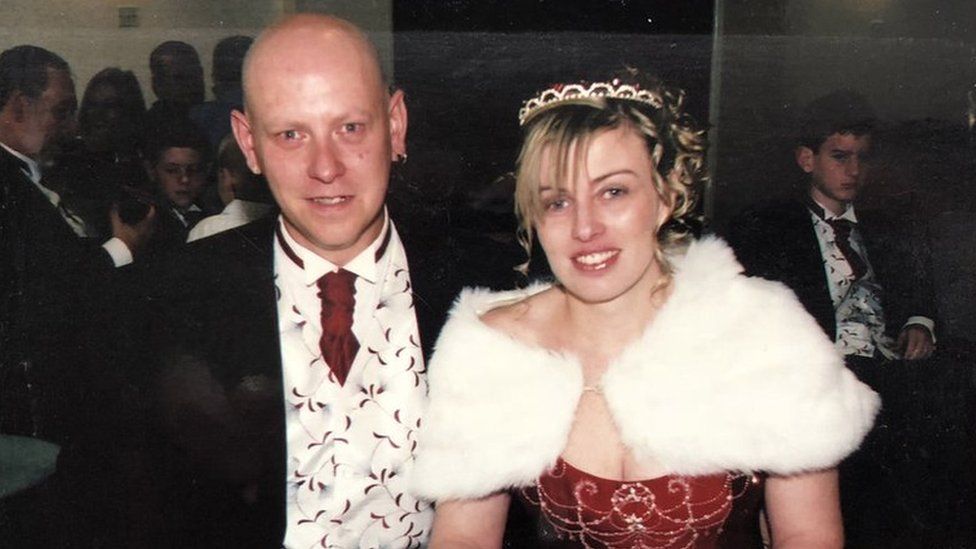 A woman with an acute dairy allergy died after eating a Pret a Manger wrap labelled as vegan despite containing traces of milk, a coroner has ruled.
The coconut yoghurt dressing had been cross-contaminated with milk protein during manufacture, the coroner said.
Her husband Andy said he had lost his "best friend" and called for tighter testing of food for allergy sufferers.
The inquest was told Mrs Marsh, 42, "religiously avoided" dairy after a near-fatal experience months prior.
On that occasion the mother-of-five, from Melksham in Wiltshire, had needed 15 shots of adrenaline after suffering an allergic reaction.
On 27 December 2017 Mrs Marsh had been on a post-Christmas shopping trip with her husband and three of her daughters when she went into Pret to buy something to eat at about 14:00 GMT.
She was declared dead less than two hours later, having collapsed in the street and despite the efforts of passers-by and paramedics to save her.
Maria Voisin, senior coroner for Avon, reached a narrative conclusion following a two-week inquest into Mrs Marsh's death at Avon Coroner's Court, held at Ashton Court in Bristol.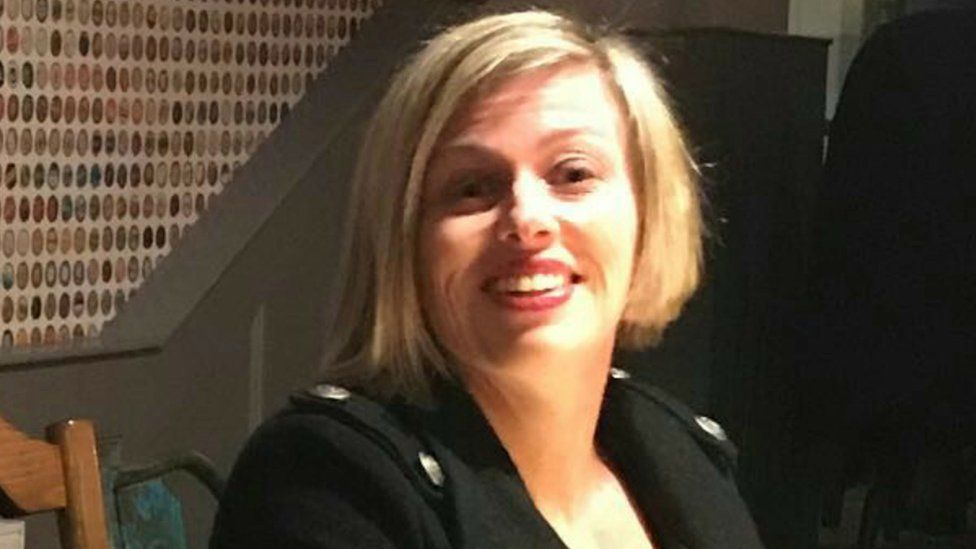 One of Mrs Marsh's daughters, Ashleigh Grice, said the family "miss her every day".
"Our mum Celia was our rock, she was the soul of our family, she wasn't just our mum, wife, daughter and sister, she was the soul of our family."
Her mother had lived in "constant fear" and checked every food label to see if it contained dairy, "often triple checking".
"Mum's death, like so many other allergy deaths, was entirely avoidable," she added.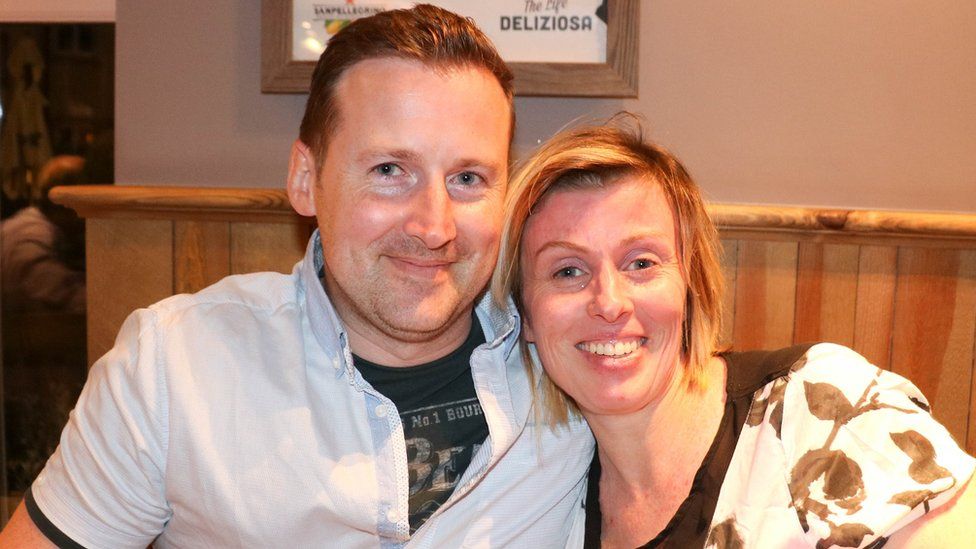 Ms Voison said Mrs Marsh had suffered an anaphylactic shock after eating the wrap.
"A product which is marked dairy free should be, free from dairy," the coroner concluded.
In her verdict, Ms Voisin said: "Celia Marsh was not aware the wrap contained milk protein."


At the inquest: Jenny Kumah, BBC News South West of England Correspondent
In court the family hugged each other and wiped away tears when the coroner finished giving her verdict.
They described Celia Marsh as the heartbeat of the family and said her death was entirely avoidable.
Daughter Ashleigh Grice broke down in tears as she spoke outside court and called for "better testing, better labelling and better health care" for people with allergies.
The family have welcomed the recommendations made by the coroner which include bringing in compulsory testing for products claiming to be dairy and allergen free.


The protein was in an ingredient called Coyo that contained an extra ingredient called HG1.
"The contamination arose because the ingredient HG1 was cross-contaminated during manufacture," said Ms Voisin.
"The manufacturer of the dairy-free yoghurt had in its possession documents which flagged this risk, but this risk was not passed on to its customers," the coroner ruled.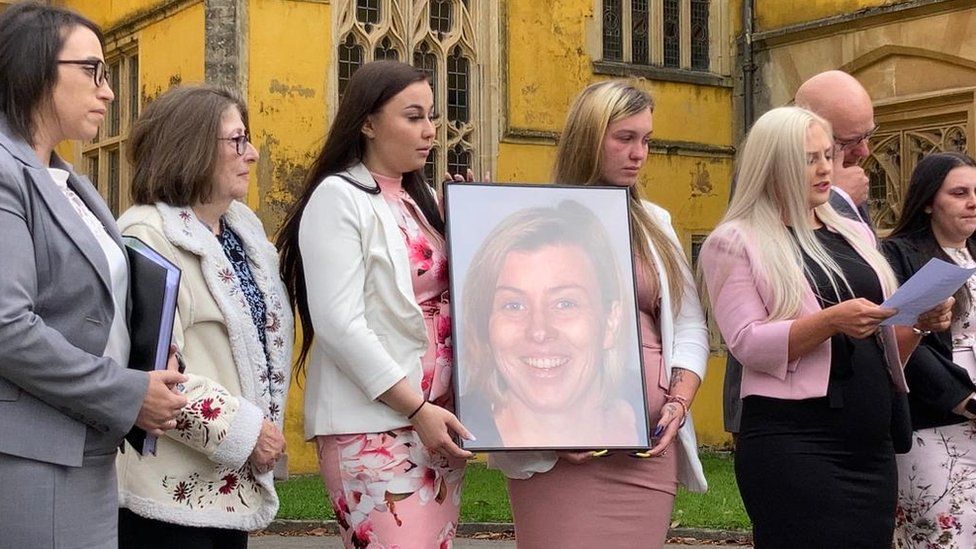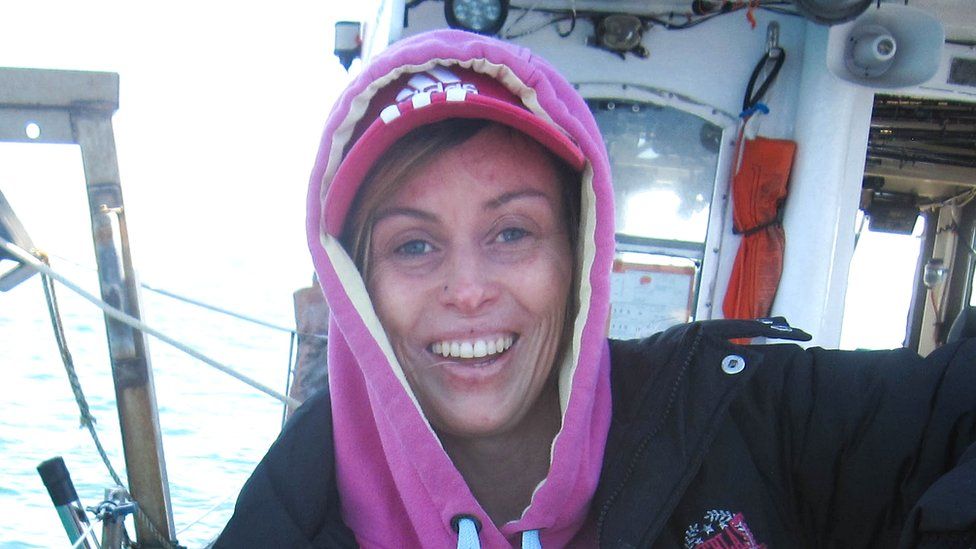 The coconut yoghurt used as dressing came from Australian brand CoYo, and was licensed for manufacture in the UK to British firm Planet Coconut.
Mr Marsh, 51, who married Celia, a dental nurse, in 2007, said: "Celia meant the world to us. She could brighten up your worst days with just one smile.
"She would look at you with her blue eyes and you just felt better. She was a great mum.
"People could tell we were in love by just sitting in the same room as us and us not saying a word to each other."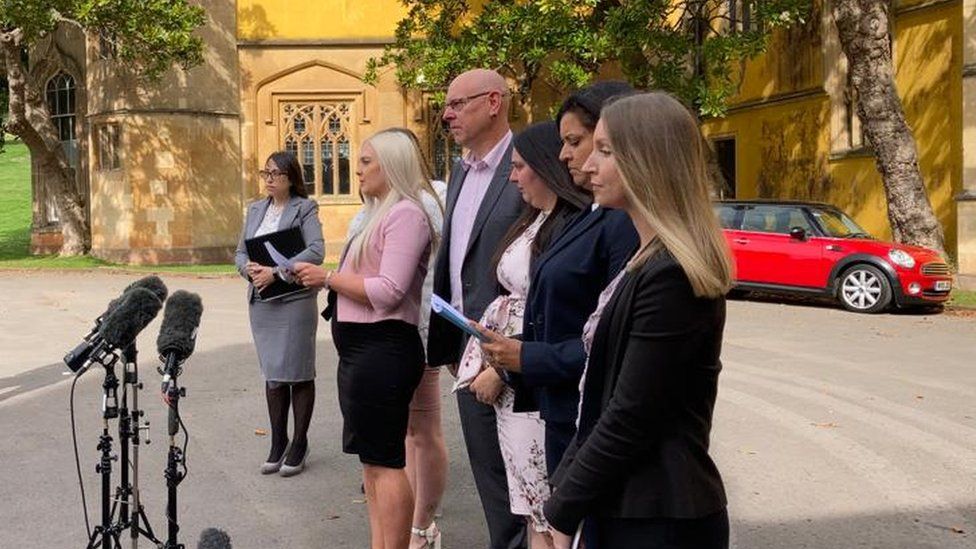 He said any manufacturer who makes something labelled 'free from' should "take the responsibility for the testing to make sure it is exactly that".
Mrs Marsh's daughter Brenna Grice, 22, was on the same shopping trip to Bath but went elsewhere for lunch.
She described calling her parents but getting no answer, and walking down the street to see a "massive crowd".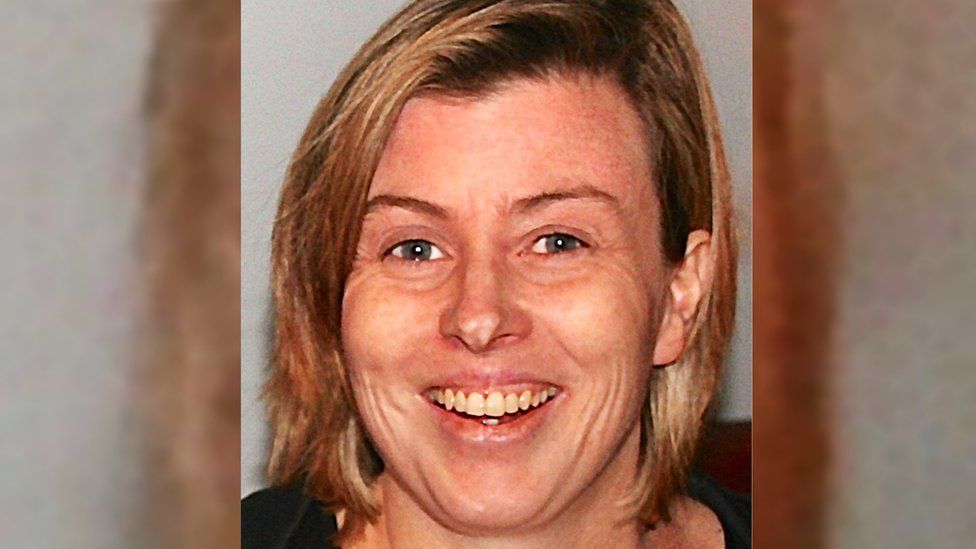 She said: "It was a very distressing scene. Someone we knew came up to us and told us it was our mum on the floor.
"We could not believe it was our mum. Even though she had allergies, I never believed this would happen to her.
"I would not wish what had happened to us on any other family. After the death of Natasha Ednan-Laperouse you would think lessons would have been learned, and it would not happen again – but it has."
The CEO of Pret a Manger, Pano Christou, said the company "fully supported" the coroner's findings.
"As a father and husband, I can only imagine how distressing this has been for Celia's children and family.
"Our deepest sympathies remain with everyone who knew and loved Celia," he said.
"As the Coroner made clear, Planet Coconut had information which should have alerted them that their Coyo yoghurt may have contained milk and this information was not passed on to Pret.
"It goes without saying that if Pret had ever known that the Coyo yoghurt may have contained milk, we would have never used the ingredient."
He said his company had taken "significant steps" involving its suppliers and labelling policies since Mrs Marsh's death to ensure all customers were informed about the food they were buying.
Bethany Eaton, managing director of Planet Coconut, told the inquest she was unaware of the risk the starch posed, and had been assured the yoghurt's ingredients were safe for people with allergens by CoYo founder Henry Gosling.
"I didn't ever dream it would contain dairy after he (Henry Gosling) sold me a licence," she said.
"He said it was made in an allergen-free environment."
"Our thoughts remain as ever with the family of Mrs Marsh."