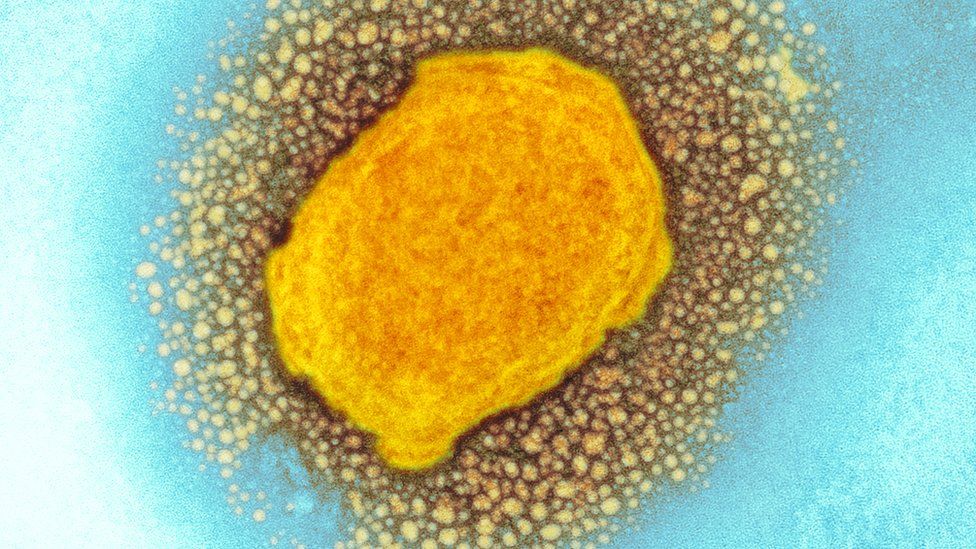 Scotland's first monkeypox patient is being treated in hospital, Public Health Scotland has confirmed.
It is understood that the person, who has not been named, is not seriously ill but is being monitored as a precaution in a specialist infectious diseases unit .
Their close contacts are being offered a smallpox vaccine.
Public Health Scotland said the case was not linked to international travel and the affected individual was exposed to the virus in the UK.
The advice applies to anyone who has had direct or household contact with a confirmed case.
Contacts are advised to provide their details for contact tracing, forgo travel, and avoid contact with immunosuppressed people, pregnant women, and children under 12.
Monkeypox is most common in remote parts of Central and West Africa.
Cases have also been detected in Australia, the US and Canada.
The World Health Organisation (WHO) described the recent outbreaks as "atypical, as they are occurring in non-endemic countries".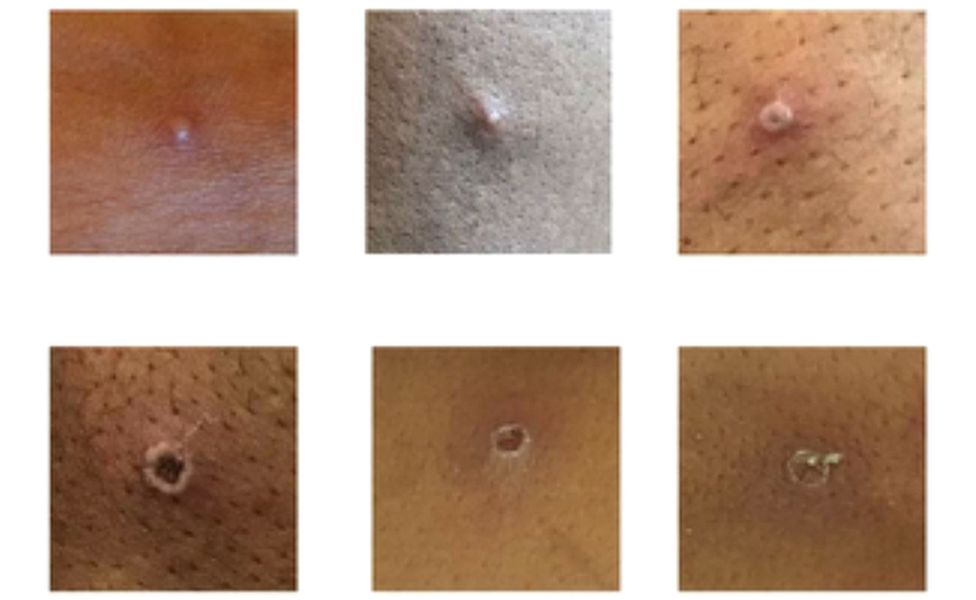 Initial symptoms include fever, headaches, swellings, back pain and aching muscles.
Once the fever breaks a rash can develop, often beginning on the face, then spreading to other parts of the body, most commonly the palms of the hands and soles of the feet.
The rash, which can be extremely itchy or painful, changes and goes through different stages before finally forming a scab, which later falls off. The lesions can cause scarring.
The infection usually clears up on its own and lasts between 14 and 21 days.


The disease, first found in monkeys, does not tend to spread easily between people but can be transmitted through close physical contact. That includes:
touching clothing, bedding or towels used by someone with monkeypox rash
touching monkeypox skin blisters or scabs
the coughs or sneezes of a person with the monkeypox rash
Dr Nick Phin, director of public health science and medical director at Public Health Scotland, said the "overall risk to the general public is low".
"We have well established and robust infection control procedures for dealing with such cases of infectious disease and these will be strictly followed," he said.
"We are working with NHS boards and wider partners in Scotland and the UK to investigate the source of this infection.
"Close contacts of the case are being identified and provided with health information and advice. This may include the offer of vaccination."
There is no specific vaccine for monkeypox, but a smallpox jab offers 85% protection as the two viruses are quite similar.
Dr Phin said a "more than sufficient" number of vaccine doses had been ordered for the first Scottish case, adding that 10 to 20 contacts would be expected for each monkeypox patient.
Public Health Scotland said the smallpox vaccines were being stored in Edinburgh and Glasgow but they were looking for locations suitable for a larger quantity of doses.
The vaccine is stored at -80C to -20C, but can be kept in a fridge for up to eight weeks after thawing.
Across the UK, 1,000 doses of the Imvanex vaccine have already been issued or are in the process of being issued, leaving more than 3,500 doses in the UK.
Dr Phin said the vaccines were not compulsory for contacts and there would not be a mass vaccination programme in a "scenario like Covid".
He added: "Anyone with an unusual blister-like rash or small number of blister-like sores on any part of their body, including their genital area, should avoid close contact with others and seek medical advice if they have any concerns."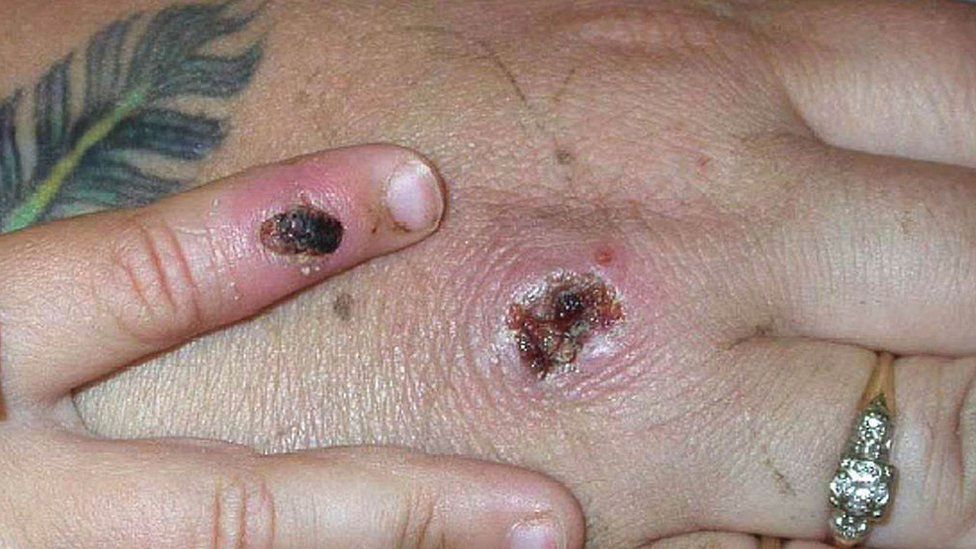 A large proportion of the UK cases have been identified in gay and bisexual men, and men who have sex with other men.
Andy Seale, an adviser to the WHO, said: "While we're seeing some cases in men, this is not a 'gay disease' as some people and social media have labelled it.
"It seems clear it's linked to close contact, whether through social contact or possibly sexual contact," he added in a social media session that was set up to answer questions from the public.
An expert in infectious diseases said superspreader events were likely to be behind the recent rise in global cases.
Sir Jeremy Farrar, director of charitable health foundation Wellcome Trust, told BBC Radio 4's Today programme the trust had "never seen anything like this before, with such a number of cases" in so many countries.
He said: "The virus may have changed, but I think that's unlikely.
"More likely is, I think, that the niche that this virus now finds itself in has allowed for some superspreader events and those individuals involved in that have then travelled to other parts of the world and taken the infection with them."
He said the UKHSA "deserves great credit" for its "textbook example" response to the outbreak.