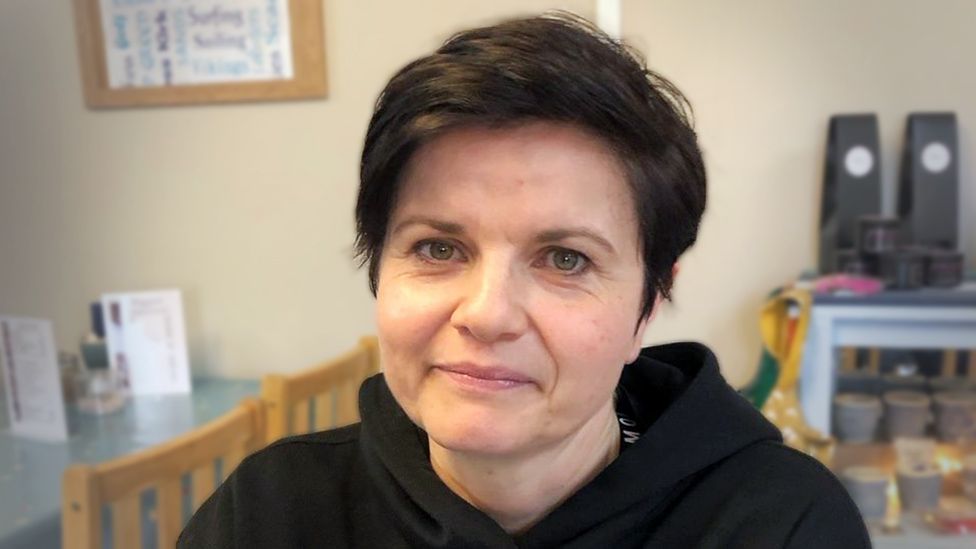 People on the Orkney island of Westray are to be offered testing to find out if they have a gene variant which can lead to a higher risk of breast cancer.
A landmark study found a specific mutation of the BRCA1 gene which could have begun with a single individual in Westray hundreds of years ago.
Researchers found that about one in 100 people with Orkney grandparents had the specific gene variant.
Most can trace their ancestry back to Westray, which has a population of 600.
Residents of the outer Orkney island met on Thursday night as the study was published to try to better understand the implication of its findings.
All adults with Westray grandparents, living in Westray, will be offered a genetic test for Orkney variant – BRCA1 V1736A.
There are many other BRCA gene variants which can leave women at a higher risk of ovarian and breast cancer but this is believed to be the first time a geographic ancestral link has been made within the UK.
Across the UK about 1 in 1,000 people have a BRCA1 mutation and women can get genetic testing if they know of a direct family connection to the gene or have a history of ovarian or breast cancer in their family.
On Westray, women welcomed the identification of the gene and were keen to get tested.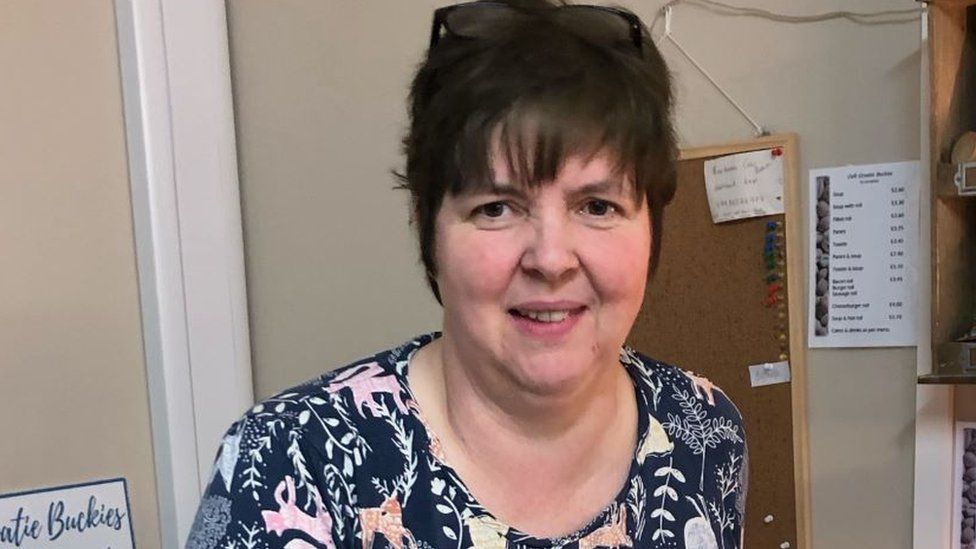 Marian Groat, who runs the runs the shop and café in Pierowall on Westray, said: "I think you would be silly not to take up the chance to find out."
The 51-year-old, whose grandmother died from breast cancer, said: "I have a daughter and I would be happy to have it explored as fully as I could.
"I think that when you are faced with a fact like that it can't be ignored. I don't think hiding away or head in the sand will help the matter."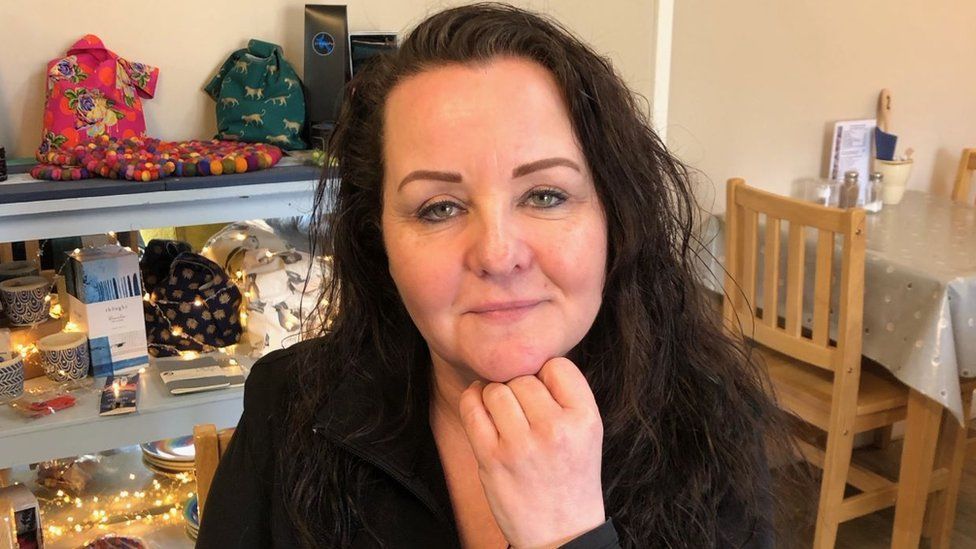 The genetic screening is usually undertaken by swabbing the mouth for saliva. It can be self-administered.
Michelle, 52, from Westray, told the BBC: "I don't think the test is very difficult, it is completely painless, it does not cost anything, so I think why not?
"The sooner you find out something like that the better."
Her friend Alina said: "If you were to be carrying it then you can do things about it.
"I have one daughter so it would give the opportunity to have her tested if it were the case."
Options for those with the gene include risk-reducing surgery such as a mastectomy.
There is currently no reliable screening test for ovarian cancer.
While people on the island whose grandparents were from Westray will be tested, there will be people around the UK and the world who also carry the gene.
At a playgroup in the Orkney mainland town of Kirkwall, women said they would like to get tested for the gene.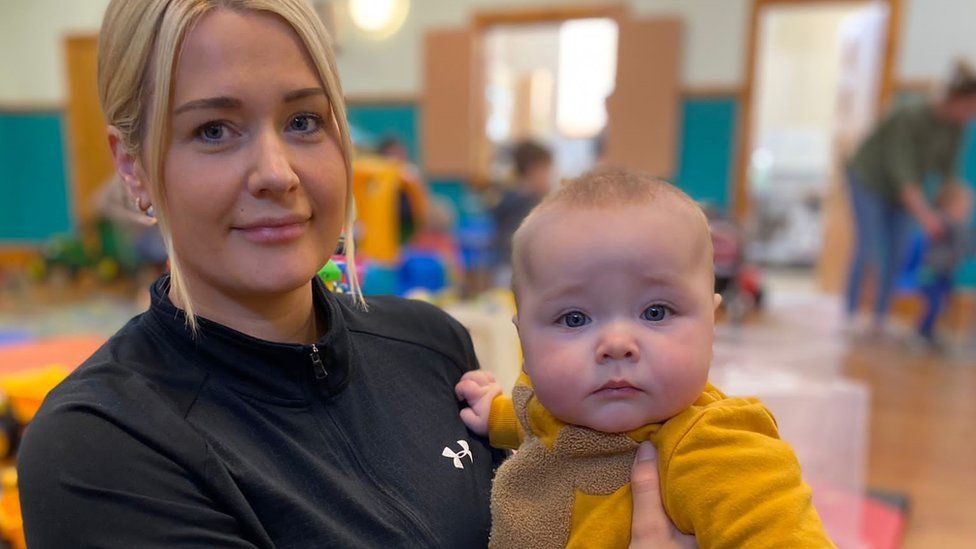 Ursula Thomson said: "If you hear your risks would be a bit higher it scares you a little bit, especially since its cancer.
"If there was a test I would take it."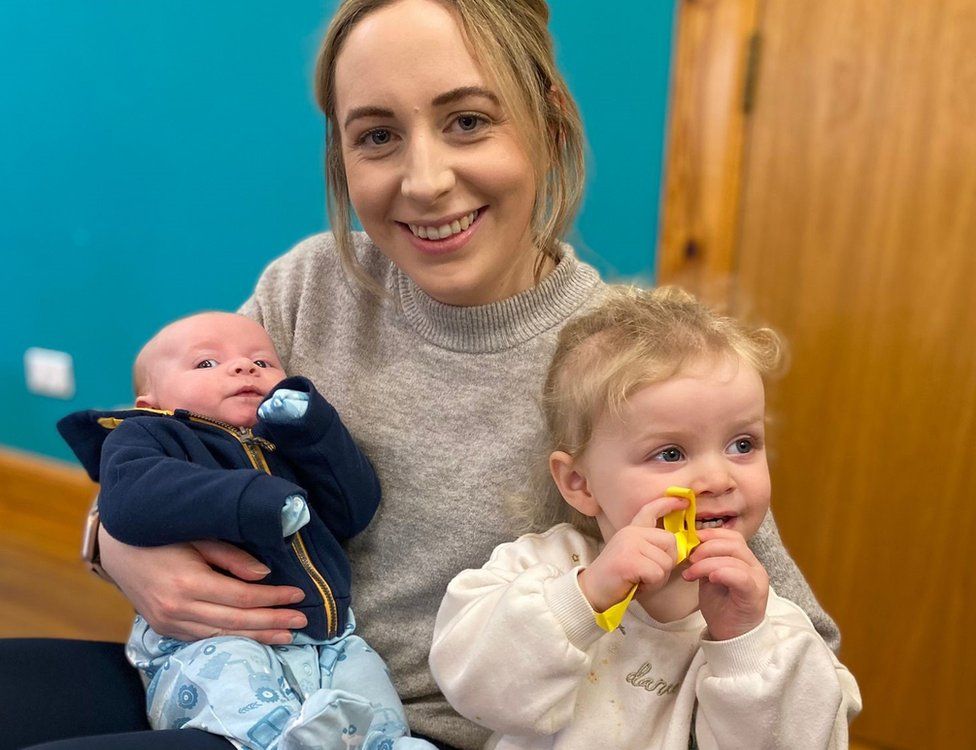 Rachel Tait said her grandmother and her mother had both had breast cancer.
"With my own family history there obviously has been a scare," she said.
Rachel said her mother was tested years ago and told the cancer was not hereditary but she would like to be tested herself, especially as she has a young daughter of her own.
She said she thinks the test should be offered more widely.
"I can't understand why it would not be," she said.
Scottish Health Secretary Humza Yousaf said the study was hugely important and he would encourage women to come forward for breast cancer screening.
He said there was a good screening programme in place but he also wanted to get the message out for women to make sure they understoodthe signs and symptoms to look out for.
Mr Yousaf said extending the screening for the Orkney BRCA1 variant was something the Scottish government would consider.
NHS Grampian genetics clinic is running a helpline for queries about the gene variant linked to breast and ovarian cancer for those who have grandparents from Orkney. The number to call is 01224 553940. Email inquiries can be directed to gram.orkBRCAgene@nhs.scot
GPs will not be able to assist with gene testing and any questions about this research and next steps should be directed to the helpline.